American Civil War Roundtable of Australia - NSW Chapter
2005 Christmas Function:
As part of the 2005 Christmas Function a special talk was presented on a facinating original civil war letter detailing a Union Officer's experience at the Battle of Chancellorsville – 1863 - introduced by Len Traynor.
You can view the original handwritten version of this letter from the battlefront (and a UK newspaper report on it) and the transcribed pages by clicking on the links below:
Handwritten 1863 letter (and 1975 newspaper report) (6.4Mb - large!)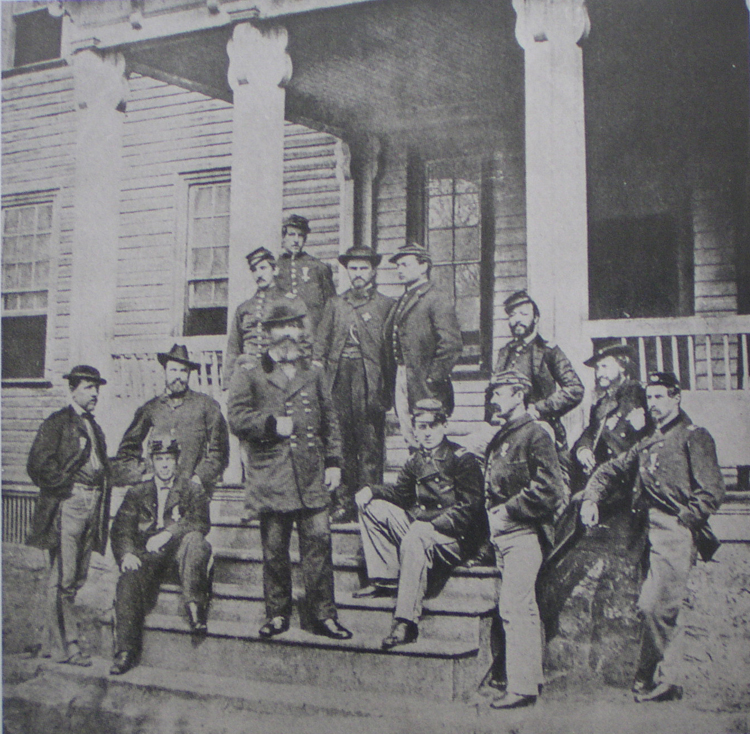 Photo shows Gnl. Sedgwick (centre) and Henry Hore on extreme right.
---